Holistic Remedies for a Healthy Heart - Prevent Heart Disease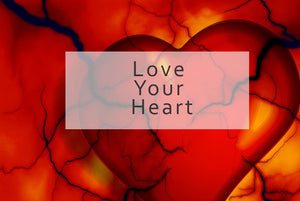 Did you know that the number one cause of death is heart disease?
According to the CDC heart disease remains the leading cause of death over cancer, chronic lower respiratory disease, accidents and strokes.
The key to preventing death from heart disease is to protect the heart and know the warning signs and symptoms of a heart attack.
Major warning signs and symptoms of heart attack
Chest pain or discomfort
Pain or discomfort in the upper body, arms, neck, jaw, or upper stomach
Breathlessness
Nausea
Lightheadedness
Cold sweats
How to Know If You Have Heart Disease
Many people don't even know they have a heart problem until something serious happens. It's best to get a regular checkup and to have your cholesterol, triglyceride levels and your blood pressure monitored.
If you have any of these symptoms, schedule a checkup as soon as possible:
Chest pain (angina). If you feel a heaviness your chest after climbing the stairs or exercise, your body could be giving you a warning signal.
Nausea or stomach upset.
Feeling weak or tired over a long period of time
Heart disease is a serious medical condition and requires medical attention. Even so, there are natural home remedies that will improve your health in conjunction with proper medical care.
What you can do to protect your heart?
One of the key factors of protecting your heart and reducing the risk of heart disease is to make lifestyle and dietary modifications, such as:
Eliminate refined sugars
Exercise regularly or walk daily
Quit smoking
Avoid excessive intake of alcohol
Try to reduce stress (learn to relax the body, mind and soul)
Take supplements and nutrients that can improve your immune system
 Conclusion:
Although we may not prevent every cause of death, you can do a lot to lower your risks.
Many of the leading causes of death, both in the United States and worldwide, are preventable with lifestyle changes.
Click here to view our products for immune support.
---
12 Responses
Leave a comment
---
Also in From Our Blog
In our today's environment with depleted soil, high stress, processed foods, and antibiotic use, many people have a  deficient supply of HCL, which is important for proper digestion.
Cistus belongs to the group of plants with the highest level of these active agents. It has a higher content of antioxidants than green tea.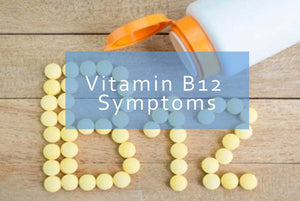 The loss of nutrients in food and soil is causing many of us to be deficient in vitamin B12. Check if you might be affected...